Glossary of Terms & Stories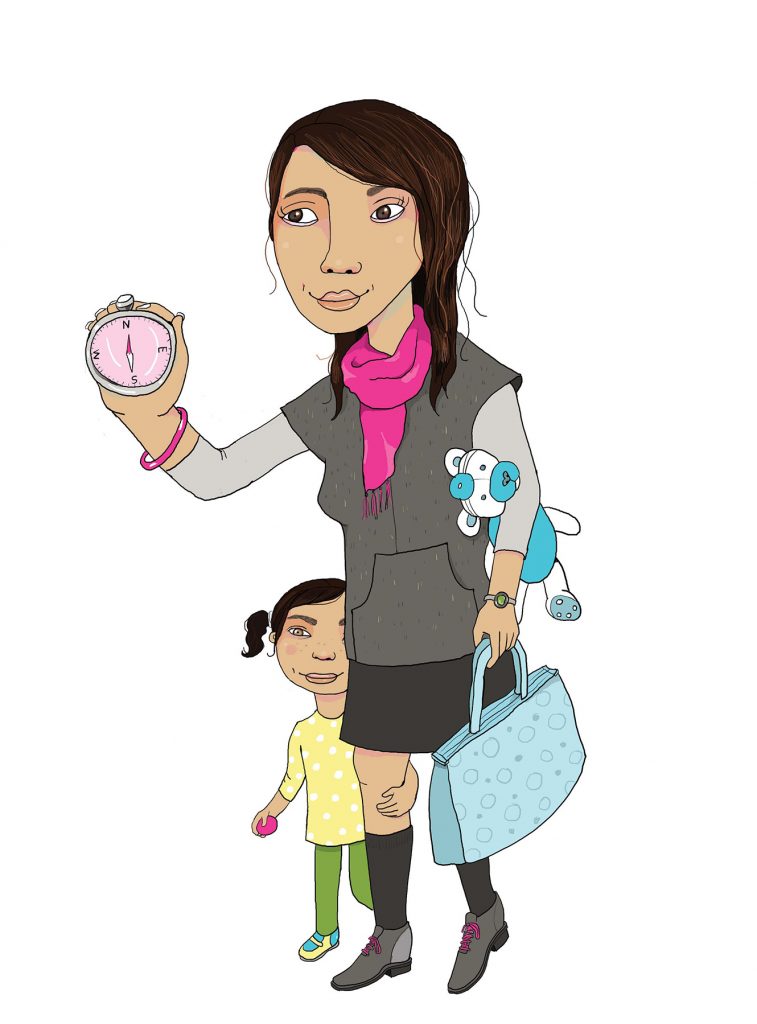 Acknowledgements
This book is a labour of love, and it wouldn't be possible without the invaluable contributions of so many.
---
Melissa Da Silva, B.Sc., RN
A doctor once told me, "Your son will not live an ordinary life." He was right: my son's life is nothing less than extraordinary. Thank you to Jacob and Joshua, for whom I'm inspired to be the best I can be. You are truly my two angels. Thank you to my husband, Danny, from whom I've received unconditional love and great strength. To my parents, Kim and Annette, for not only walking every step of this difficult journey with me, but also for carrying me through the hardest times. Thank you to my father-in-law, Manuel, for your quiet comfort and constant support, and to my family, my Portuguese family, and my friends: thank you from the bottom of my heart for your support and love. To my best friends, Carla, Jamie, Jill, Stacey and my sister Tammy – words will never be enough. To Chris, Julie and the Dirty Birds for honouring my hero, Joshua, and for helping all the children of neurosurgery.
Thanks to Melody for being a part of this very special book every step of the way and sharing your passion, and to Wendy, who led my family with compassion and knowledge through the hardest time in our lives and then gave me her hand in friendship and inspired me to become involved with Neurosurgery Kids Fund. I am forever in your debt.
---
Melody Willier
To the life that I never expected to live, thank you! I am a stronger person and more importantly, it gave me a voice and showed me how to use it. Thank you to my husband – our journey has made us stronger than ever, which I am grateful for. You allowed me to discover the things that I did not know I loved in life. You're my best friend and I wouldn't want to walk this journey with anyone else.  Thank you to all our family and friends for the endless support, it is truly amazing and we are so grateful for you all. Neil, Maggie, Bruce, Ann and all of our siblings, thank you. We can never repay you for all the love, support and help that you provide to us on a daily basis, your unconditional love is like no other. To Brandy, for rarely saying no, and for being more than a sister but a friend. To the handful of people in my life that will cry with me, laugh with me and just let me talk when I need it most with no judging, thank you, you know who you are. Melissa and Wendy, I am not sure what my life with be like without you. Thank you for yesterday, today and tomorrow. A special thank you to my mother Rose; you stand by me, travel across Canada with me so your girls can have the therapy they need, you look after them so we can have a break and most of all, you are a shining example of the mother I want to be. Thank you will never be enough. Most importantly, thank you to my heroes, my inspiration to be a better person and to make a difference in this world, my girls. I love you more than you'll ever know.
---
Wendy Beaudoin, NP, PhD
I would like to thank my brother, Dave, and parents, Judy and Doug, who have always believed that I can achieve more than I thought possible. To my best friend and sister, Julie, who has been my sounding board for so many ideas and who ran with the Hope Stones project when I had no energy left to make it a reality. Thank you to Mike, Natalka, Tory and Allison, who stepped up to fill such a huge void. To Tarah, Carolyn, Heidi, Russ and many others for your friendship. To Stacey, Grant, Arianne, Lauren, Jeff, Chris, Kristen, Tina and Jon, who didn't hesitate to create the magic that is Camp Everest and changed countless children's lives.
Thank you to Melody for your dedication to this book, and to everyone else who has contributed. A very special thank you to Melissa, who is the heart and soul of this book, truly embracing her strength to bring hope for the future for so many who will follow. Josh and Jacob are very lucky boys. To Aaron, Reade and Viv, who made this crazy dream a reality, even if you won't address me as "Supreme Commander." Thank you to my unbelievably patient and understanding husband, Brett, who has never given me grief for working on this and other projects late into the night and on weekends. Thank you Mackenzie and Jake, for being two of the very best kids in the entire world, and to my Olivia, who is ultimately my inspiration for all of this.
---
Thank You
This book has been a collaborative effort with valuable contributions from so many.
We would like to thank Tammy Samoil, Deanna Schulz and Lindsay Lord for offering your support, stories and experience to make this book as resourceful as possible. Thank you to Melinda Elgot, Trina and Will McCartney for finding the strength to share your stories so other parents can find comfort in them. May this book be another part of the legacy in honour of your beautiful angels, Naomi and Katelyn.
Thank you Carla Rodych, Soula Milonas, Diane Dale, Ashley Dale, Denean Dale, Shannon Schmidt, Ella Schmidt, Jacob Da Silva, Nicole Sabo, Sam Lord, Jake Beaudoin, Martha Carreiro, Kim and Annette Hage, Grace Metcalfe, Stacey Hall, Jen Litzenberg, Julie Gunderson, Judy and Doug Mercer, Kelly Smart, Arianne Piojo, Trevor Bosma, Andrew Powell, Danny Da Silva and Kaela Hendra for sharing your inspiring stories of courage and hope. These stories are the heart of this book.
Thank you to Monica Sliwa, registered psychologist, for your review of the section on coping. Thanks to Mary Bowers and Jessica Bosma for sharing your knowledge about schooling. Thank you to Emily Perl Kingsley and Ellen Stumbo for giving us permission to use your poetry in this book. Thank you Doreen Hernandez, Pamela Murray and Dr. Jeff Pugh for sharing your expertise. Thank you Lillian Mah for allowing us to use the visual schedule for surgery. It is a great resource for children. Thank you Mike Beaudoin for your dedication to ensuring this book is held to the highest standard. Thanks to the amazing team at Venture Publishing – Ruth Kelly, Andrea deBoer, Mifi Purvis, Robbie Jeffrey, Charles Burke and Betty Feniak Smith – for going above and beyond any expectations we had. And thanks you to Aaron Vaage, Lori Flink and Reade Beaudoin for your constant support.
Thank you to the Stollery Children's Hospital Foundation, who took the Neurosurgery Kids Fund under their wings and helped us soar. Together, we will continue to provide the best care for the sick children of Alberta. To the therapists, nurses and hospital staff who care for our children around the clock, on weekends and holidays – thank you for the sacrifices you make to ensure our children receive the best care possible.
To the neurosurgical team, thank you for your superior care of our children. During the darkest and most frightening time in our lives, we are blessed to hand our children over to a medical team of knowledgeable, brilliant and compassionate individuals. Thank you to Dr. Mehta for your contribution of medical information, detailed review and writing the foreword for this book. Your contribution to this book and the Neurosurgery Kids Fund is invaluable.
Thank you to the organizers of our annual fundraisers Red Carpet for Kids, Stand Up for Love, Dirtybird's Charity Hockey Tournament, to all lemonade stands, donations in lieu of birthday gifts, company or personal fundraisers and personal donators. Thank you for your commitment in improving care for neurosurgical patients and their families by supporting the Neurosurgery Kids Fund.
Our deepest gratitude to The Building Trades of Alberta Charitable Foundation for their deep vested interest in building a stronger and more supportive community for our patients and family. Your support and sponsorship of this book will make a meaningful difference to families traveling the difficult journey of pediatric neurosurgery. Thank you to the 75,000 workers, 21 unions and The Building Trades Charitable Foundation for your support.