Receiving the Diagnosis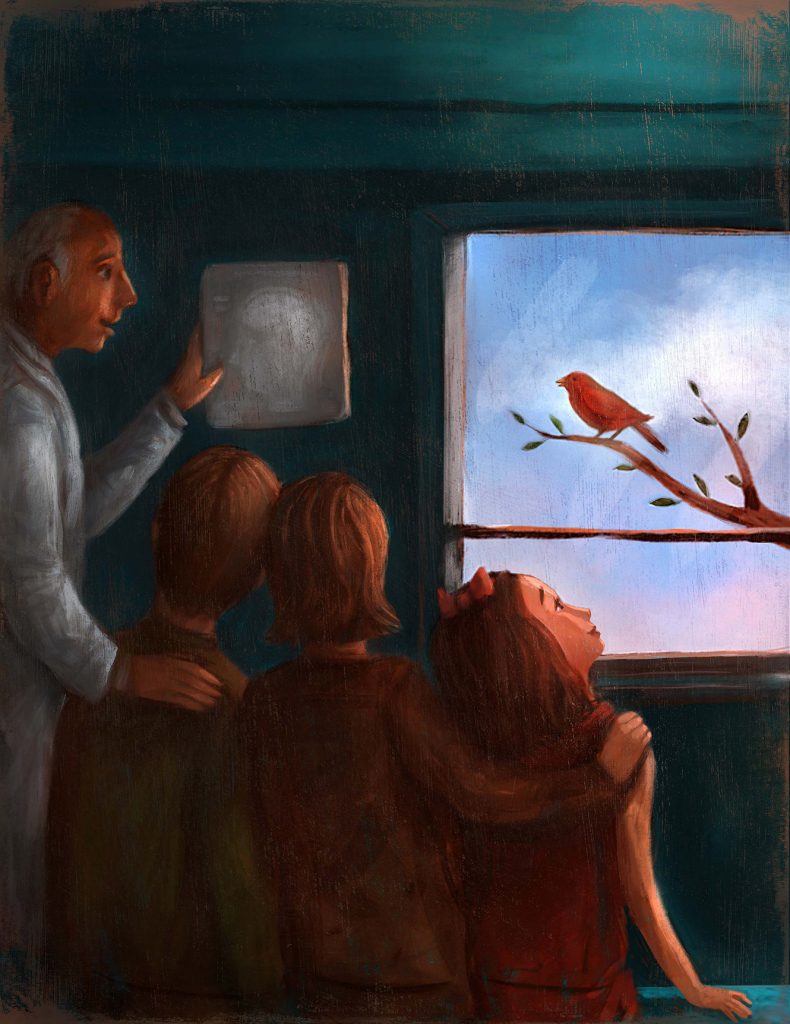 Nothing can prepare you for hearing that your child or loved one requires brain or spinal cord surgery. The amount of pain, fear and suffering this can cause is extraordinary. We know this because we too have been in a room across from a doctor, in complete disbelief and shock.
Take a deep breath. Cry, if you need to. Take another deep breath.
We begin this resource guide with information that will help you understand your child's diagnosis.
Are you alone? Ask to call your partner or someone to come be with you. If your spouse is unable to attend, put them on speaker phone so they can hear the information first-hand from the doctor and ask questions.
If your child's doctor presents or sketches out diagrams, ask if you can have a copy or take pictures with your phone. This always makes it easier to explain to others. Request a copy of pertinent imaging or lab work.
Please download the Neurosurgical diagnosis worksheet and fill in the blanks. You can research the diagnosis more easily if you have accurate information and spelling. It's also important for you to get contact information. Ask everyone for a contact card and keep them in a safe place.
Questions to Ask
In a stressful and emotional time, it is nearly impossible to think of important questions.
Here are some that might assist you:
What happens next? Ask for an explanation about the process.
When will this happen?
What is the time frame?
What did the scans show?
What other tests are needed?
What is the expected prognosis?
Is there anything else that I should ask?
Is there anyone else I should speak with before I leave?
Are there any other non-surgery options?
If I have questions after I leave who can I contact?