Camps and Adventure Trips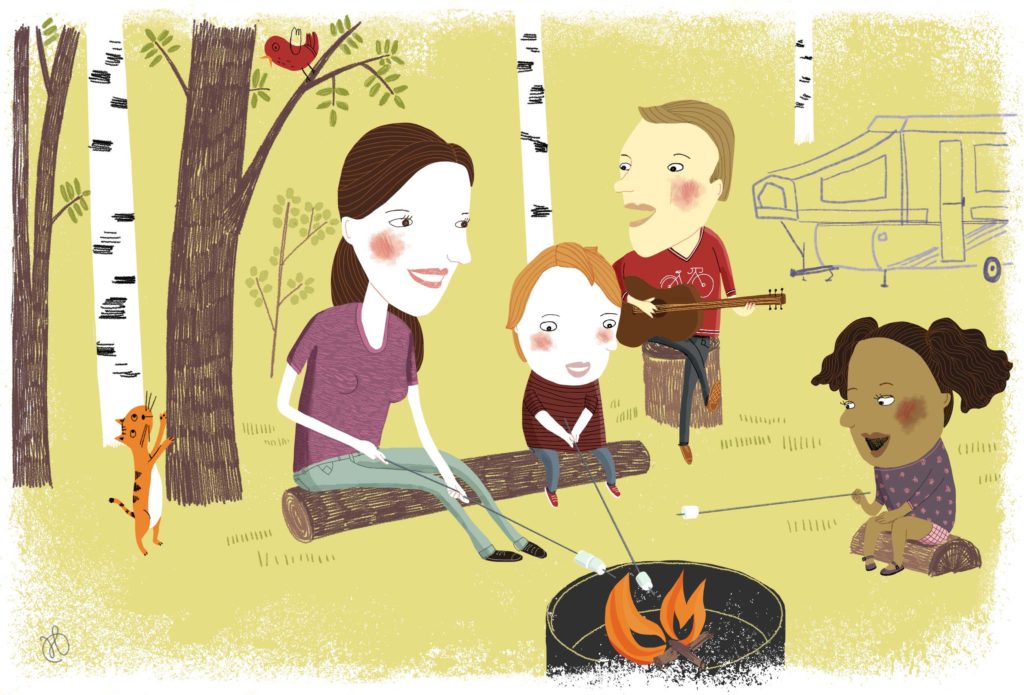 Camp Everest 
Any child seven to 17 years of age who has undergone brain or spinal cord surgery at the Stollery Children's Hospital can attend Camp Everest. Registration priority is given to campers who do not have a summer camp alternative. A summer camp alternative is one that is either able to meet the camper's medical needs or provides them with an environment in which they can interact with children of a similar diagnosis.
neurosurgerykids.com/camp-everest/

Lil' Everest
Kids up to six years old who have had brain or spinal surgery, their siblings and families are welcome to a one-day camp experience filled with fun and laughter.
neurosurgerykids.com/camp-everest/
Camp He Ho Ha
Camp He Ho Ha provides recreational opportunities not only for children with disabilities but also for adults of all ages with every type and degree of disabilities.
camphehoha.com
Camp Freedom
This four-day overnight camp is for teens aged 12 – 18 years old with spina bifida. For information, call the Spina Bifida & Hydrocephalus Association of Northern Alberta at (780) 451-6921.
sbhana.org
Camp Beat It (Family Camp)
This is a Kids with Cancer Camp that is held for four days each September long weekend at Camp He Ho Ha and provides an indoor camping experience for families who are at various stages of the disease and survivorship.
Camp Kindle
The Kids with Cancer Camp provides funding for all Northern Alberta children with cancer and their siblings to attend Camp Kindle. This week-long program, delivered by the Kids Cancer Care Foundation, is open for children age six to 17 over the summer months.
CPAA Vacation Villa – Vacation Without Limits
This program, run by CP Association of Alberta, offers a fully accessible vacation home located in Raymond Shores resort by Gull Lake. It is available to members and non-members alike. Call toll free 1-800-363-2807 or (403) 543-1161 for information.
Easter Seals Camp (Horizon)
Horizon has a residential camping program for children with diabetes, kidney impairments, ostomies, burn survivors and their siblings. They specialize in outdoor and adventure-based programs for youth and adults with special needs, including serious illness, developmental and physical disabilities.
easterseals.ab.ca
Hearts in Action Camps
Hearts in Action Camps is a summer day camp for children, youth and young adults. Hearts in Action also has year round camps.
adaptabilities.ca
Our Lady of Queen Peace Ranch
This ranch is a recreational facility designed to provide a FREE outdoor experience for children with life challenges. It is a non-profit organization that works directly with youth, families and various agencies who work with physically, mentally, financially and/or emotionally challenged people, while providing a fun opportunity to experience the natural outdoor environment. They offer day trips, weekend family teepee rentals and much more. There are two locations.
ourladyqueenofpeaceranch.com
Robin Hood Association
The Robin Hood Association hosts many group programs and summer camps for children two and a half years old and older.
robinhoodassoc.com
Rocky Mountain Adaptive Sports Centre
This organization is near the mountains and offers accessible fun for families and individuals, including kayaking.
William Watson Lodge
This lodge is situated in Peter Loughhead Park, Kananaskis Country. It provides year-round accommodations for Albertans with disabilities. They have wheelchair accessible cottages and wheelchair accessible trails. For reservations, phone (403) 591-7227.
Travel at a Discounted Rate: Disability Travel Cards: Disability Travel Cards provide identification to adult attendants to travel with people that have permanent disabilities at no cost on participating Canadian coach operators or ViaRail. The person with a disability that is being accompanied by an adult attendant then travels at a reduced fare. Easter Seals Canada and its members and/or affiliates are authorized to approve reduced fare tickets. Visit
https://easterseals.ca/english/about-us/programs-and-services/ 
for more information.
Tip: When travelling to Disney World, Universal Studios or Legoland, take a few moments to stop at the customer relations area. These parks have passes for people with disabilities to help make their stay a pleasant one. If walking for long distances is a challenge, you can also have your stroller tagged by customer relations to be used like a wheelchair.
Travel Insurance
Travelling with children who have a medical condition is not as easy as it looks. Here are some suggestions from Pamela Murray, a specialist in medical and travel insurance, to help guide you in finding and getting insurance.
To obtain travel insurance, people are often told that if your medical child has had no change in 90 days prior to travel that you they are eligible for coverage. When looking in to coverage and your child has had no medical change for three months, LOOK DEEPER. There are exclusions to every policy that may contradict the 90-day rule. This all depends on your child's condition.
When you talk to an insurance agent about travel insurance, make sure you start by telling the agent that your situation is complex and you would like to speak to a manager or a highly experienced agent.
Be 100 per cent honest with them – tell them the entire situation about the medical condition and future prognosis. If you do not help the agent understand the medical situation, they may sell you a policy for which you are not actually covered. A lot of insurance companies have a staff doctor that they can talk to and understand your situation.
Talk to a manager or highly experienced agent every time you travel as company polices change all the time. All companies view and interpret medical policies differently, so make sure you understand the terms and conditions. You will also want to ask the insurance company about the pre-existing stability clause on their policy.
There are companies out there that will provide short-term travel polices at a higher premium. To find out what those companies are, you can search "travel insurance for pre-existing conditions." Again, disclose all of your child's medical information so they can provide you with the right coverage.
Depending on your child's condition, you may also want to consider travelling within Canada. There is no coverage under a traditional "travel policy"; you would have to investigate with an insurance broker for specific coverage for this. It is rare and expensive. There are all kinds of travel insurance and depending on your child's condition, a standard travel plan available through travel agencies will be applicable. For the more complex situations, check directly with a broker or insurance company. Google "travel insurance" and you will find a great deal of information.