Rehabilitation
After surgery, some children will not go directly home – some will head to the Glenrose Rehabilitation Hospital. The next few pages will outline some of the services and programs offered by the Glenrose, as well as a list of orthotists available in Edmonton, if your child should require their service.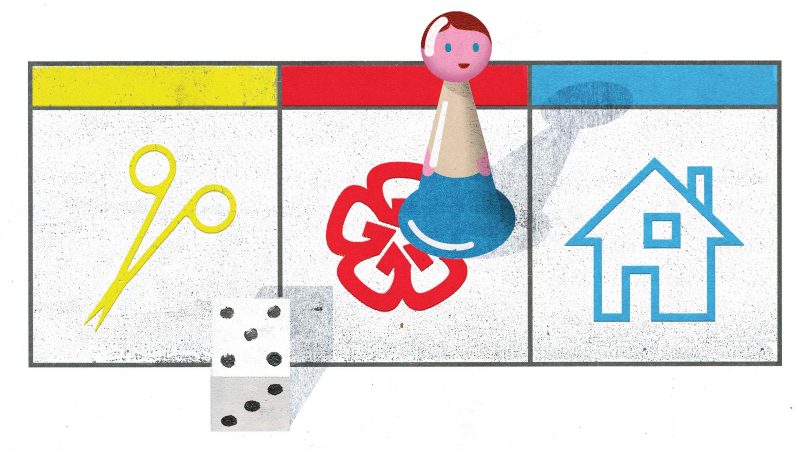 Glenrose Rehabilitation Hospital
The Glenrose Rehabilitation Hospital offers a variety of programs that may be useful for your child's recovery. Your child's physician can make referrals if they think your child will benefit from the programming that the Glenrose offers. A few of the programs available for children are listed.
1-2-3 Go!:
1-2-3 Go! is a group experience offered to children under three years of age who have complex needs due to neuromotor, neurodevelopmental or neurobehavioural problems. The multidisciplinary team provides intervention and treatment.
Feeding and Swallowing Services:
This team helps children with feeding and swallowing impairments, providing counselling, education, treatment and follow-up. (780) 735-6066
Neonatal and Infant Follow-Up Clinic:
Health professionals will follow the progress of children from the newborn
period up to 3.5 years of age and monitor their development and health progress. (780) 735-7971
Pediatric Brain Injury Rehabilitation Program:
This team provides rehabilitation for children with an acquired brain injury. Additionally, they provide assessment and intervention for children and teens.
Physical Medicine Clinic:
This area deals with children up to 18 years of age who are experiencing difficulty with movement due to a disorder of the developing brain (e.g. cerebral palsy).
PLAI- Preschool Learning and Intervention:
This program provides short-term diagnostic treatment to preschoolers who have learning and behavioural needs. A multi-disciplinary team uses a family centred approach in its treatment groups.
(780) 735-7971
Prosthetics, Orthotics and Seating Clinics:
This clinic offers a wide variety of custom and commercial orthotic bracing and artificial limbs. A variety of bracings are done for conditions such as scoliosis and helmets for cranial remodeling.
Unit 201:
Glenrose also has an in-patient department that houses 10 in-patient beds and eight day-patient beds. This unit is a part of the rehabilitation department and most commonly admits children after orthopedic surgery, trauma, brain injury or burns.
TIP: Family 2 Family is a parent support group offered by the Glenrose. You can call them at (780) 735-7989.
For a complete listing of programs visit albertahealthservices.ca and enter "Glenrose Rehabilitation Hospital" in search bar or go directly to albertahealthservices.ca/grh/grh.aspx
Custom orthotics, ankle-foot orthotics and bracing
If your child requires custom orthotics or bracing, these are a few places in addition to the Glenrose that can assist you.
Karl Hager Limb & Brace
10733 – 124 Street
(780) 452-5771
Advanced Orthopedic Systems Inc.
14210 Stony Plain Road
(780) 452-3321
Orthotic Solutions Ltd.
7904 – 104 Street
(780) 496-9312
Northern Alberta Prosthetics & Orthotic
11024 – 127 Street
(780) 452-9513
Orthotic Consultants
11838 – 111 Avenue
(780) 447-2267
Orthotic Design & Manufacture
101, 10106 – 111 Avenue
(780) 479-3275
Bouma Orthotic Clinics Incorp.
141, 65 Chippewa Road, Sherwood Park
(780) 417-7008