Fun
Accessible sports and programs
This section is focused on the fact that, despite medical conditions or disabilities, children simply want to have fun, laugh and play. Throughout our province, a wide variety of programs, sports or outdoor adventures exist for the inclusion and accessibility of all children.
We have listed some of the programs we found (there are many more out there) that have been created for children with accessibility requirements. There is nothing more enjoyable then watching children have fun and enjoy life. Take a few moments and see if some of the programs would be suitable for your child.
Alberta Adaptabilities Association
This association offers programs that are designed to enhance each individual's recreation, motor skills, life skills and creative talents. Activities are adapted to help foster a positive experience and success. Learn more at adaptabilities.ca.
Alberta Northern Lights Wheelchair Basketball Society
This is a program that teaches the skills and techniques of playing wheelchair basketball. This organization is world renowned for its athletes. Visit albertanorthernlights.com for more information.
Canadian Association for Disabled Skiing – Alberta
These programs are aimed at instructing individuals with disabilities in the various adapted skiing techniques. You can read more about these programs at cadsalberta.ca.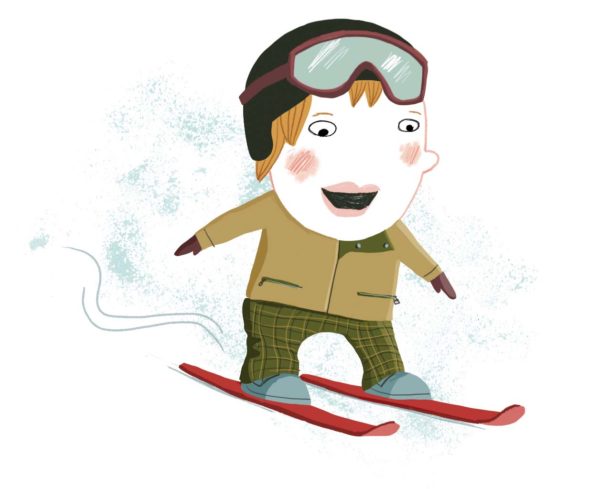 Free to Be Me
Free to Be Me provides physical education and programming for kids and teens with disabilities. There are a variety of options available; find what works best for your child at steadwardcentre.ualberta.ca.
Horseback Riding
Little Bits Therapeutic Riding Association is a non-profit, charitable organization that provides recreational horseback riding with therapeutic benefits for children and adults with disabilities.
The waiting list can be fairly long at times; get your name on it early. Check out littlebits.ca for more information.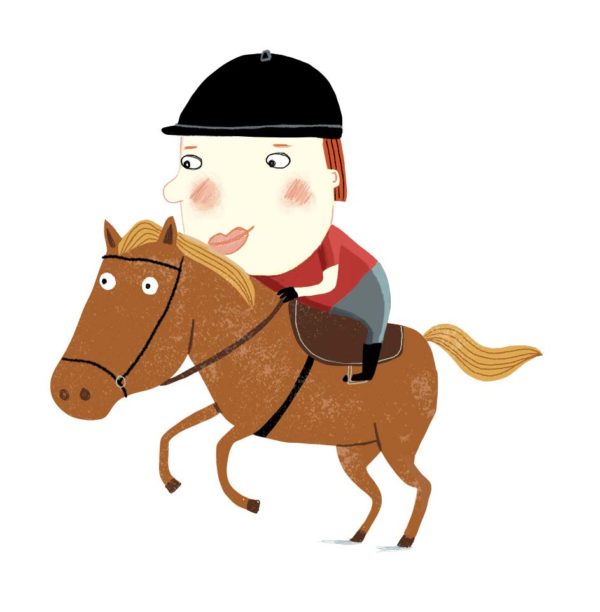 I-dance
I-dance is a program that includes both disabled and non-disabled people who just love to dance! It uses integrated dance techniques to focus on the strengths of each individual dancer.
Kinder Music
Kinder Music offers music, art, drama and dance programs for children one and a half to seven years old. Go to kindermusik.com to learn more.
Paralympic Sports Association
Spring programs include outdoor soccer, roller inter-cross, roller/sledge hockey and adaptive golf.
Summer brings a variety of different day camps that are accessible for children and teenagers. These camps have different genres but include sports and dance.
Fall and winter programming includes indoor soccer, teen and adult groups, sledge hockey, wheelchair square dancing and taekwondo.
Special Olympics Edmonton  
Special Olympics Edmonton is a non-profit, volunteer-based sports organization that provides recreational and competitive opportunities for individuals with disabilities. Learn more at specialolympicsedmonton.ca.
Sportability – Alberta CP Sports Association
Programs include bocce, soccer, cycling, athletics, and swimming. Visit ccpsa.ca.
SwimAbilities
This community-based, levelled swimming program is geared for children with special needs from ages three to 16 who need additional support to achieve their beginning swimmer goals and to increase their safety, independence, and enjoyment in and around the water. Dive in at swimabilities.ca!
Wheelchair Sports Alberta
Wheelchair Sports Alberta features basketball, sledge hockey, athletics, tennis and rugby programs. Go to abwheelchairsport.ca to learn more.
Wheelchair Curling
You can find information on wheelchair curling at curling.savillecentre.ca
Safety Note:
Helmets are essential. Don't forget that a helmet is not just for riding bicycles. Use them for activities such as sledding, ice-skating, and skateboarding. There is a lined helmet on the market that keeps ears and heads warm while providing protection during winter activities. Stores that carry these helmets include Canadian Tire and Costco.
Funding for Sports
In addition to applying for assistance from charities or associations, the following two agencies are focused on helping children involved in sports by assisting with financial costs.
KidSport helps families with financial barriers. Visit their website at
kidsport.ab.ca or call 1-888-914-KIDS (5437) for details.
Jumpstart helps cover the cost of equipment, registration and/or transportation
to help children be involved in sports. Visit jumpstart.canadiantire.ca or call
1-877-616-6600.
Bike Riding Program
You Can Ride Two
The Edmonton Bicycle Commuters Society, along with a number of other partnering organizations, helps sponsor two cycling initiatives for children with disabilities. You Can Ride Two is a free, community-run program that aims to get children riding a two-wheeled bicycle. Children must be able to pedal, steer and stop an adapted bicycle and have a referral from a physiotherapist, occupational therapist or an adapted physical education consultant. Please visit youcanride2.ca
You Can Bike Too
You Can Bike Too is an adapted-bicycle loan pool that lends out modified or specialty bicycles to children with a variety of special needs. Parents pay a deposit which is later refunded (minus any repair costs) when the bicycle is returned. Loan periods range from two days to one year. For more information on either program, please visit edmontonbikes.ca and look under Services for Youth and Adaptive Programs.
If you are looking to buy an adapted bicycle there are numerous online options. In Spruce Grove, there is a company called Specialty Designs that customizes bicycles, trailers and equipment to meet the needs of the child. Check it out at specialtydesigns.ca.
There are a variety of bike trailers available online. Here is one that we really like: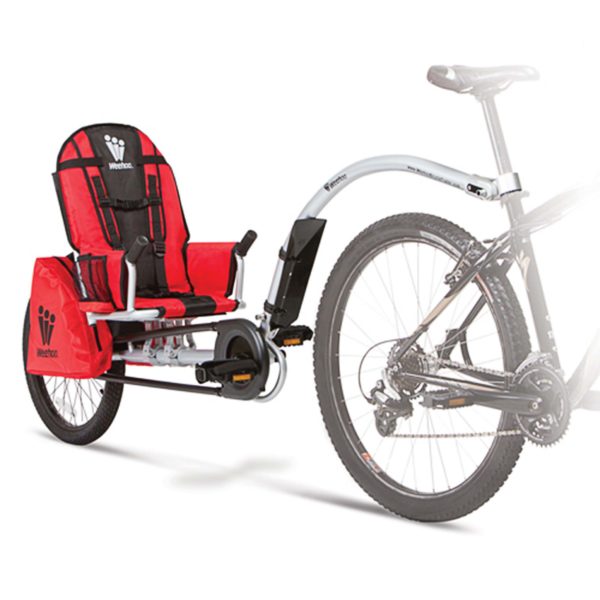 Special Edmonton Summer Events
Dream Night at the Zoo
This event is usually held on the first Friday in June and is free to families with children who are chronically ill or have disabilities.
Monday Morning Magic – K-Days
This is a free morning to enjoy the K-Days Exhibition experience for families
of chronically ill or disabled children over the age of three. Register early, as it fills quickly.